Tuesday, November 29, 2011
Newly published - a brand new gallery of images from Komodo National Park!
Behold, the fearsome Komodo Dragon!
Posted by

Douglas
at 4:48 PM
2 comments

Saturday, November 12, 2011
Friends,
Use special promotion code "BIGTEN" for $10 off the purchase price of "Sea Secrets".
Offer good through November 30, 2011.
A great holiday gift idea!
Click on the image below for a full preview of my book.
Click on the shopping cart icon at lower right to order your book!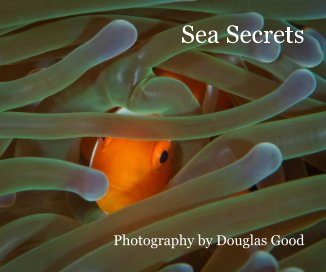 Sea Secrets
Photography by Dou...
By Douglas Good

Posted by

Douglas
at 11:53 AM
0 comments

My underwater photography book "Sea Secrets" is now available as an eBook, in addition to hardcover and softcover print versions.
"Sea Secrets" eBook is currently compatible with Apple iPad/iPhone only. Purchase a copy in the Blurb Bookstore for $6.99.
All proceeds ($5 per book) go directly to the Samaritan Counseling Center in Lancaster, PA.
The Samaritan Counseling Center is a non-profit organization whose mission is to foster hope and healing through professional counseling, consultation and education while respecting and integrating personal and spiritual values.
http://www.scclanc.org/
Click on the image below to preview and order your eBook:
Posted by

Douglas
at 6:22 AM
0 comments